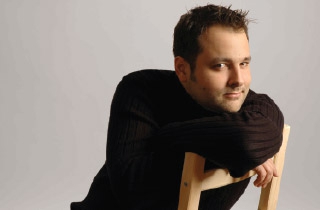 MgA. Martin Tvarůžek
/ founder of the company
MgA. Martin Tvarůžek completed study at High School of Industrial Art in Uherské Hradiště, CR, and then he graduated at Academy of Arts, Architecture and Design, Prague, in the specialisation of Industrial design. Professionally he is involved in Industrial design since 1996.
He worked in 1998-2000 at Městský Mobiliář Cité as a trade manager for foreign markets. Here he achieved wide experience in the utilisation of industrial design as a marketing tool which opens door to new markets and to new business opportunities.
He was developing this know how during all his professional trajectory and hence he can offer his clients the significant support of the building their concept of the business-market strategy and their approach to customers.
His activities brought him to deal with foreign clients in UK, Norway, Germany, USA, Sweden, Austria and Hungary.